Celebrate the start of our 2016 Halloween Season on Friday, September 23rd. Opening weekend will support the EC Partnership to rebuild Ellicott City. $3 of every ticket sold during opening weekend will go to the EC Partnership to support the city.  Read more about ECP below.
---
House of Horror – Tickets Available Now
The Haunted House schedule for 2016 is up now. You can see all the new dates and reserve your tickets in advance online right here.  The House of Horror will run this Fall 2016 from September 23 – early November.  Read about the new feature at the Haunt – "Georgetown Alley".  All new scares and screams.  We're working hard to make this an experience you'll never forget!
GET TICKETS NOW
---
About ECP

On Saturday July 30, old Ellicott City was devastated by flood waters when six inches of rain fell in less than two hours, sweeping cars into the river and destroying buildings. All residents along Main St were evacuated with nothing but the clothes on their backs, several have yet to be able to retrieve any possessions and none have been allowed to return home.
Our businesses were hit even harder as the flash flood blew in storefront windows, then tore away walls and foundations while carrying way inventory, priceless works of art and years of hard work.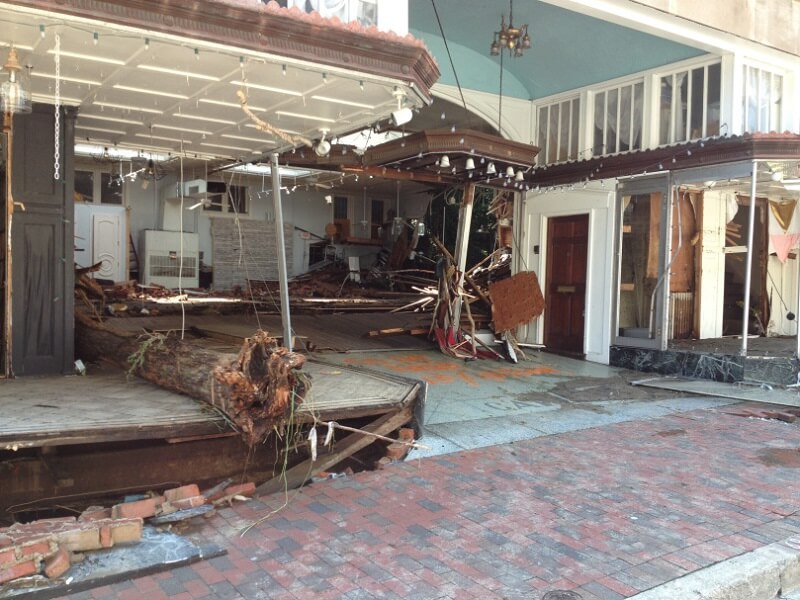 Pictured above: flood damage of Ellicott City in July 2016.
The Ellicott City Partnership (ECP) is dedicated to restoring Old Ellicott City. 100% percent of your tax deductible donation will go directly toward supporting our businesses and residents as our community begins the process of rebuilding. Our hearts go out to the merchants and residents who have losses from this flood.
ECP would also like to recognize the heroism of the Howard County Fire Department and Police Department who conducted water rescues and pulled dozens of people to safety.
Please share this and help support their efforts – ecpartnership.org.
Thank you!
-From the whole crew at Laurel's House of Horror