APPLY NOW — Laurel's House of Horror and Escape Room will be holding new auditions for both paid positions and volunteers:
August 19, 2017 : 11 AM – 2 PM.
August 26, 2017 : 11 AM – 2 PM.
September 2, 2017 : 2 PM – 5 PM.
Audition Details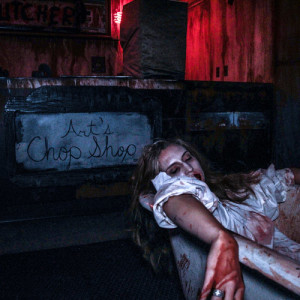 We are hiring actors and crew members for paid positions (18+ only), and accepting volunteers (15 – 17 years old) for the new haunted house this Fall, and special escape rooms.  We can do school service hours and other such requirements – just let us know and we'll do our best to accommodate.  Our team really cares about our cast and crew, and we're looking for new members to join the Laurel Haunt family.
You don't need to bring anything to the audition, unless we connect with you and ask in advance.  We have lots of different kinds of actors in various areas.  Crew members include: make-up and special effects, stage and room management, wardrobe / costumes, props and construction, and the ticket area.
To sign up, please fill out and submit the form below in advance of the audition date.